Minister of Trade Truong Dinh Tuyen urged the leaders of Ben Tre Province not to increase taxation on coconut exports during his working visit to the southern province on Tuesday.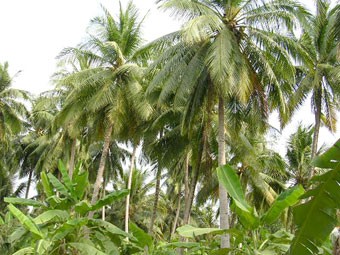 Ben Tre Province is famous for coconut trees

The province should increase investment in the coconut processing industry in order to develop a more diverse array of products made from the fruit, he said.

The Ministry has promised to allow Ben Tre to be the first locality to organize trade promotion events centered on the coconut industry and submit plans to the government to develop a specialized coconut-growing zone.

Coconuts have long been known as a specialty of Ben Tre province. The fruit is considered to have a good deal of economic potential.

Mr. Tuyen also urged the province to expand catfish aquaculture in the area and focus on the textile and garment industry.