The Industry and Trade Ministry is planning to set up a unit to investigate export apparel, aiming to prevent fraud in the manufacture and export of clothing, and in turn, to raise the prestige of Vietnamese apparel.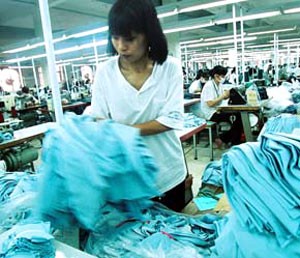 The Industry and Trade Ministry will establish a unit to investigate export apparel
A ministerial official said that previously Vietnamese clothing exported to the US was limited by quotas; this enabled the ministry to strictly control exports. Now, the quota system has been lifted and regulations on production qualifications are no longer valid.  Thus, it is becoming more difficult to manage exporters.
 
The US Department of Commerce began closely monitoring five categories of imported goods in 2007, among which are apparel products.
 
The investigation unit will be comprised of departments of Import-Export, Consumption Industry and Food, and Market Management (Industry and Trade Ministry), the General Department of Customs (Ministry of Finance), the Viet Nam Textile and Apparel Association, and the Viet Nam Chamber of Commerce.
 
The unit will quickly investigate exporters who are suspected of violations of regulations regarding the origin of materials, production processing, and pricing.
 
A clothing maker said, "The sudden investigation will force enterprises to do business more seriously and encourage them to protect themselves. This will create a fairly competitive environment among enterprises."
 
The ministry predicts that the country's export revenue will reach US$10-12 billion in 2010, with clothing topping Viet Nam's export list.