The Ministry of Industry and Trade has warned business associations to be cautious when trading with West African firms, stereotyping them as rip-off artists.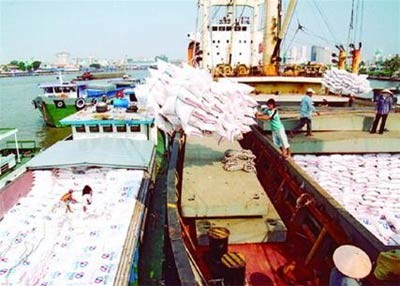 Rice hauled onto a boat for export at a Ho Chi Minh City port (Photo: TT)
The ministry said swindlers have falsely claimed to run enterprises in West African countries including Togo, Benin, Cameroon, Nigeria, Niger, Ghana, Senegal and Burkina Faso, or non-government or government organizations such as Niger Delta Development Commission and Economic Development Support and Relief Organization of West Africa in order to cheat Vietnamese businesses.
 
They swindled by ordering to buy commodities from Vietnamese companies or selling their commodities at attractive prices and with simple procedures.
 
After that, they asked Vietnamese enterprises to pay in advance import and transaction fees, or transfer money to an account appointed by them to register for an import license.
 
Swindlers usually showed fake papers and import-export licenses in an aim to create trust from foreign traders.
 
Most of transactions were conducted via email and some swindlers also gave fake websites introducing their enterprises or organizations.
 
To help local traders avoid risks when trading overseas with African companies, the ministry advised that many West African countries speak French so that all official documents are in French. If administrative documents such as business license are in English, there might be a problem.
 
Conducting transactions via e-commerce is not popular in West African countries and their infrastructure is yet unable to serve e-commerce. Therefore, Vietnamese companies should be very cautious when trading with them out thoroughly before doing business, the ministry said.