Many transport companies are considering increasing transportation costs due to gasoline rising VND1,000 per liter on August 30. However, freight costs will not increase more than 15 percent, said Nguyen Manh Hung chairman of the Vietnam Automobile and Transport Association (VATA) on August 31.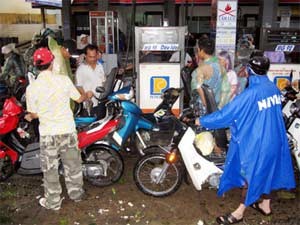 Recent increases in gasoline prices have affected transport companies, resulting in higher transportation costs.
Currently, A92 petrol price increased to VND15,700 per liter, diesel fuel rose to VND13,100 per liter. Therefore, fuel for transport companies has increased by 15 percent.
VATA forecast that transport companies would raise charges by between seven to ten percent, though many companies have declined to raise prices, with fewer people traveling by car.
Many companies said that instead of increasing their costs, the companies are focused on improving service quality.