Tuna export value to Canada reached USD 1.4 million in August, up 61 percent compared to the same period last year, according to the Vietnam Association of Seafood Exporters and Producers (VASEP).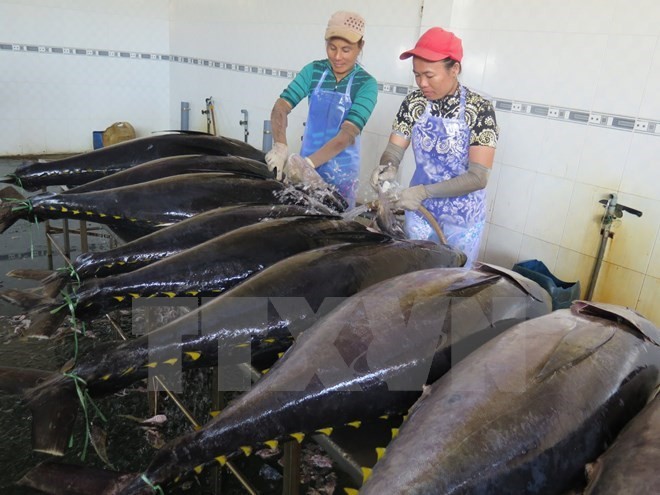 (Photo: VNA)
However, shipments to this market this year fluctuated greatly, with drops recorded in previous months, resulting in a 27.6 percent year-on-year decrease for the January-August period to USD 6.1 million.
Canada imports mainly fresh, frozen, and dried tuna from Vietnam.

At the same time, VASEP noted that tuna exports to Canada are on the rise over the past five years while shipments to other overseas markets fell.
Vietnamese tuna products are exported to 100 countries and territories, including the US, Japan, Israel and Canada, as well as the EU and the ASEAN region.
From the first day to August 15, the tuna export value to the EU and Japan, two key export markets of local tuna products, fell by 23 percent to USD 65.4 million and by 23.8 percent to USD 12.8 million, respectively, against the same period last year.
Meanwhile, the nation gained year-on-year growth of 13.8 percent in tuna export value to reach USD 120 million for exports to the US and 8.8 percent to reach USD 21.6 million for exports to the ASEAN region.