Bui Dang Hung, Chairman of the Binh Thuan Province Dragon Fruit Association, announced on January 16 that the Binh Thuan dragon fruit had been patented by the United States Patent and Trademarks Office (USTPO).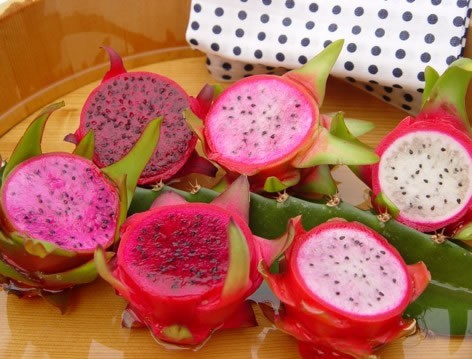 For illustration purposes only
USTPO has granted patent rights to dragon fruit growing in Binh Thuan Province. The patent can now use the brand name terms "Binh Thuan", "Dragon Fruit" and an image of the fruit.
The certified patent trademark will be valid for ten years, effective from date of application i.e. December 14, 2009. The sole owners of the patent will the Binh Thuan Department of Science and Technology. The patent rights are subject to a further extension for another 10 year period.
Farmers and organizations growing and trading in dragon fruit from Vietnam's southern province of Binh Thuan will now have exclusive rights to use the patented brand name.
To be eligible for the USTPO patent, farmers must grow, harvest and preserve the fruit in accordance with Good Agricultural Practices and meet the criteria for appearance and nutritional value as stated by USTPO.
Mr. Hung said that the patent rights for Binh Thuan dragon fruit is very significant and will strengthen and protect Vietnamese interests in the US, besides also making a strong foothold in a foreign market.
Binh Thuan Province is the largest producer of dragon fruit in Vietnam, with an area of over 16,000 hectares and an average annual output of more than 400,000 tons.
Dragon fruit is presently being exported to Asia, the US, EU countries, Japan, Korea and China, with the latter accounting for nearly 70 percent of the market.