The U.S. Senate voted for cancelation of the US Department of Agriculture's inspection program for Siluriformes Fish including catfish at a meeting on May 25, announced the Vietnam Seafood Exporters and Producers Association yesterday.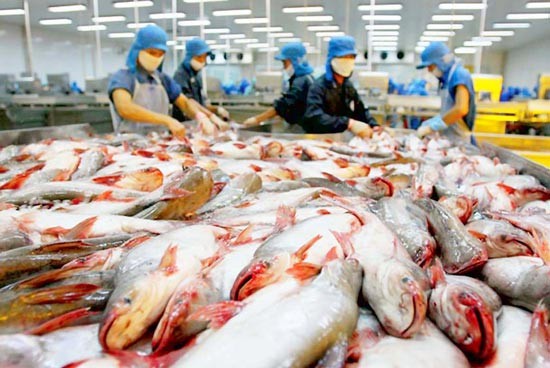 A tra fish processing plant in the Mekong Delta (Photo: SGGP)
If the House of Representatives passes the cancelation, it is almost certain that President Barack Obama will sign a decree to put an end to the program because he has said the program was waste and unnecessary and proposed not to finance its operation.
Annually the U.S. Food and Drug Administration (FDA) spends about US$700,000 to regulate Siluriformes fish. If this comes under the regulatory jurisdiction of the Food Safety and Inspection Service (FISIS), the cost will surge to US$14 million.
VASEP's secretary general Truong Dinh Hoe said the U.S. Senate's decision is a good signal to Vietnam's tra fish farming although in fact it has not experienced any specific impact in short term.
The U.S. has been the largest market of Vietnamese tra fish products with the export value reaching US$115.1 million as of April, up 7.2 percent over the same period last year.