States of the US except Florida and Hawaii will import Vietnamese fresh litchi and longan from October 6 if the fruits met food safety and hygiene standards, according to the Ministry of Agriculture and Rural Development of Vietnam.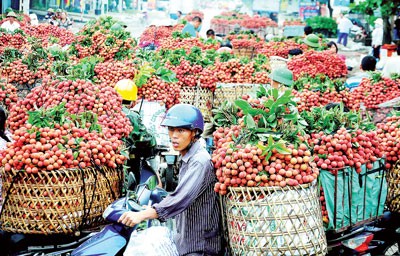 Thieu litchi season in the northern province of Bac Giang (Photo: SGGP)
Vietnam is expected to export about 600 ton litchi and 1,200 ton longan to the US per year.
The US Department of Agriculture has proposed to import Vietnamese litchi and longan since 2011. However the fruits have not met some technical requirements, according to the ministry's Plant Protection Department.
The department is now guiding farmers and processing plants with techniques to cultivate, harvest and preserve litchi and longan in accordance with the required standards.
Besides, the department has worked with US quarantine agencies in building a list of litchi and longan cultivation areas in northern and southern Vietnam for exports to the US.