Vietnamese-made mattress springs exported to the US will be slapped with anti-dumping duties next month.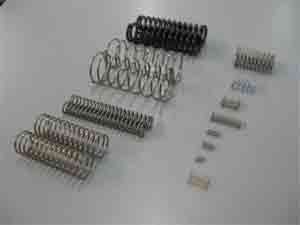 (Photo by gokosp.com.vn)
According to the Vietnam Competition Administration Department of the Ministry of Industry and Commerce, the US International Trade Commission (ITC) has ruled that Vietnamese uncovered innersprings have been exported into the US for sale at "less than fair value".

In July 2008, US Department of Commerce (DOC) said that the dumping of such products in the US had caused losses to the local industry.

The DOC is expected to apply anti-dumping duties on Vietnam's uncovered innersprings in December.

American innerspring makers filed a complaint about innersprings exported by China, South Africa and Vietnam to the International Trade Committee (ITC) and the US Department of Commerce (DOC) in December last year. The ITC launched an anti-dumping investigation after receiving the complaint.

Between 2005 and 2007, Vietnam exported US$2,697 worth of uncovered innersprings to the US.