The US Department of Agriculture (USDA)'s Animal and Plant Health Inspection Services (APHIS) has proposed allowing the import of fresh mangoes from Vietnam into the US.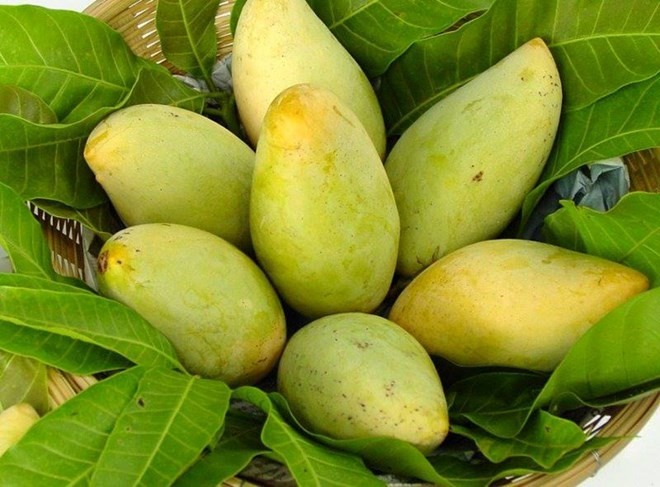 US to open door for Vietnamese mangoes. (Photo: VNA)
The move is expected to clear the way for the sixth Vietnamese fruit to be exported to the US from the end of this year, after dragon fruit, rambutan, lychee, longan, and star apple.
As a condition of entry, Vietnamese fresh mangoes would have to undergo strict checks, including orchard inspections, irradiation treatment, and port of entry inspection.
The fruit would also have to be imported in commercial consignments and accompanied by a phytosanitary certificate issued by the national plant protection organisation of Vietnam.
According to Commercial Counsellor in the US Dao Tran Nhan, the APHIS has conducted pest risk assessment to protect against the introduction of pests into the US.
It identified 18 pests that could be introduced into the US in consignments of fresh mangoes from Vietnam.
The US imports about 400,000 tonnes of fresh mangoes per year, mostly from Mexico, Peru, Ecuador, Brazil, and Guatamala. The country also grows about 3,000 tonnes of mangoes annually in Florida, Hawaii, Texas and California.
Vietnam expects to ship about 3,000 tonnes of fresh mangoes to the US every year, roughly equivalent to 1 percent of the US's mango imports.
The USDA on July 19 also announced that it has completed pest risk analysis that finds fresh star apples from Vietnam are safe for import into the US.
Shipments are scheduled to begin in the fourth quarter of this year.