Ba Huan Company, well-known for safe chicken egg treatment and consumption in the southern region, yesterday inaugurated its first clean chicken egg processing plant in the northern region.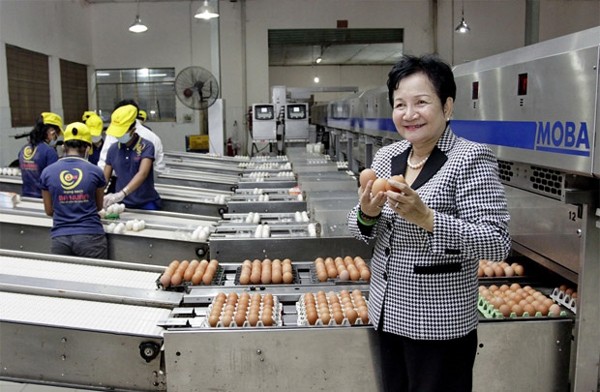 Ms. Pham Thi Huan by an egg processing line of Ba Huan Company
The hi-tech plant has been built over two hectares in Phuc Tho district, Hanoi at the total capital of VND110 billion (US$4.85 million) and capacity of 65,000 eggs an hour.
 
All equipment of the plant has been imported from Dutch Moba Group and processing phases have been automated.
 
The plant provides a stable consumption source for thousands of farmers in the northern region.