Vietnam Seafood Exporters and Producers Association (Vasep) will file an appeal against the US anti-dumping tax rate on Vietnamese shrimp products to the US Court of International Trade, said the association deputy chairman Nguyen Huu Dung.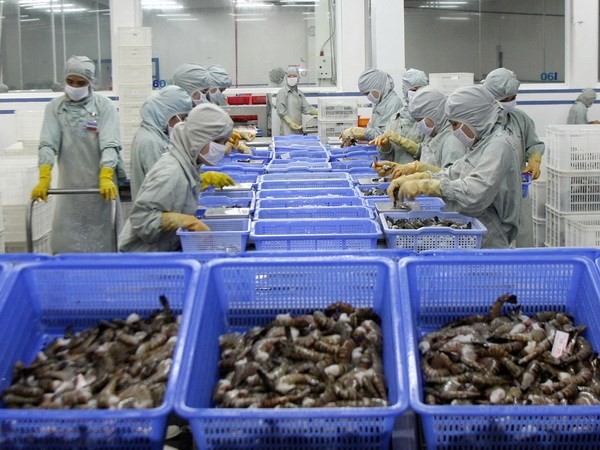 A shrimp processing plant in the Mekong Delta province of Hau Giang (Photo: SGGP)
The anti-dumping duty imposed on Vietnamese shrimp products announced September 19 was the highest-ever rate by the US Department of Commerce (DOC) to Vietnamese seafood, he said.
A Vietnamese business now has to suffer nearly 10 percent anti-dumping tax compared the average rate of 6 percent.
With shrimp export value of US$700 million from February 1, 2012 to January 31, 2013 Vietnamese companies have to submit over US$40 million in antidumping tax.
In a recent meeting, businesses in the association agreed with a lawsuit against the DOC's decision.
The association will propose the US Court of International Trade to reconsider choosing the surrogate country in input cost calculation of Vietnamese shrimp products.
In this administrative review, DOC chose Bangladesh. However it used old data from 2003 to compare Bangladesh's input costs with Vietnam's.
"We hope that the US Court of International Trade and justice organs will consider the lawsuit justly in accordance with the spirit of the World Trade Organization," Mr. Dung said.
Related article:
Vietnam' shrimp not sold below cost in US