Vietnamese car sales have rocketed 83 percent in the first nine months of the year, manufacturers said on Saturday.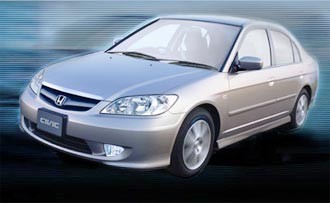 Honda Civic made in Viet Nam

Sales have shot up to 49,240 vehicles against 26,934 in the same period last year, the Vietnamese Automobile Manufacturers' Association (VAMA) said.
Passenger car sales between January and September were reported at 10,882 vehicles, a rise of 145 percent.
The figures were compiled from 16 of VAMA's 18 members. Data were not available for the other two members.
The biggest rise belonged to Japan's Honda which sold 2,729 locally assembled vehicles, up 858 percent from last year's 285.
Next in the list was Vidamco, a joint venture between South Korean GM Daewoo and a Vietnamese company with a 305 percent rise in sales.
In September alone, VAMA members sold 7,683 units, up by 99 percent against the same month of 2006.