Besides attracting foreign investment, Viet Nam needs to invest more in other countries, Denmark's deputy Prime Minister Bendt Bendtsen said in Ha Noi on Tuesday.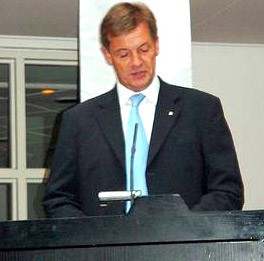 Denmark's deputy PM Bendt Bendtsen

Speaking at the opening of a Denmark-Viet Nam business forum, Bendt Bendtsen said Danish companies were willing to provide Viet Nam with not just capital but with shipbuilding and engineering technologies and with construction materials.
He described the 21 major Danish firms that accompanied him to Viet Nam as a "bridge" between Vietnamese traders and business opportunities in Denmark.
He suggested that Viet Nam place more emphasis on education and developing human resources to assist businessmen in their work and stressed that a good education could protect against unemployment and foster economic growth.
Mr. Bendtsen also announced that his government would offer Viet Nam non-refundable aid worth about US$60 million each year from now to 2010.