Vietnamese enterprises have so far invested in 200 projects overseas, with a total capital of more than US$1 billion, said the Ministry of Planning and Investment.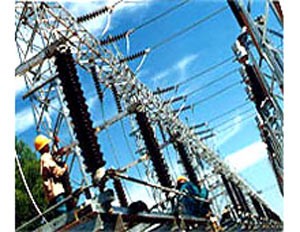 Viet Nam builds a hydroelectric plant in Laos
Since early this year, 15 projects have been invested abroad, worth nearly US$90 million.

The country's overseas projects are mainly in the fields of oil and gas exploration, household appliances, construction materials, power source development, agriculture, and trade-services.
Vietnamese companies have invested in 33 countries and territories, mainly in Laos, the US, Russia and Eastern European countries.
Laos is the most abundant market of Vietnamese enterprises, with 70 projects capitalized with USD461 million, accounting for 44.7 percent of total overseas projects.
According to the Ministry of Planning and Investment, Viet Nam's overseas investment is expected to reach approximately US$300 million by the end of 2007 and will be mainly focused on traditional markets.