At the press briefing on the APEC Trade Ministerial Meeting on May 22, Trade Minister Truong Dinh Tuyen talked openly with the press on the progress of negotiations on Viet Nam's entry into the World Trade Organization (WTO) and the benefits the country will enjoy with the membership of WTO.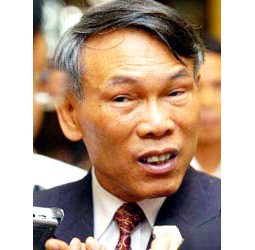 Trade Minister Truong Dinh Tuyen.

Mr. Minister, will Viet Nam and the US sign an agreement concluding the bilateral talks at this meeting?

Mr. Truong Dinh Tuyen:
After negotiations have finished, the two sides are carrying out legal procedures according to each country's laws to finalize the negotiations in the near future.
The US is preparing for public opinions. Viet Nam is in the process of implementing some commitments to the US. The two countries have reconfirmed agreement on negotiated terms by email. The exchange process is fine in general.
I said "in general" because some matters have not been understood in the same manner by the two sides, leading to further clarification.
I fully believe that an agreement will be signed soon, but I cannot be 100% sure of an exact date, due to the document exchanging process between the two sides is still in the progress.
After concluding bilateral talks, when will Viet Nam embark on multilateral talks? What is the time-frame for this round to conclude?
The progress of negotiations on WTO accession is divided into two channels: bilateral talks on access to the market and multilateral talks. Twenty eight member countries of WTO required bilateral talks. Viet Nam concluded the talks with the US at 3 am on May 13. It is also the conclusion of bilateral talks with 28 economic partners.
Multilateral talks mainly aim at implementing WTO's commitments. Viet Nam has been through 12 rounds of multilateral talks. The next round to fulfill the process of negotiations on Viet Nam's WTO accession is scheduled in July. I hope it will be the last round.
What will Viet Nam benefit with the membership of WTO?
For the time being, WTO members can enjoy two direct benefits: exemption from textile-garment quotas and a recognition of their economy being a market economy. In the case of Viet Nam, Viet Nam has not been recognized as having a market economy by the US and some other countries.
However, the biggest benefit of the WTO membership is the opportunity to create a stable, clear and predictable system of polices, so it can appeal to foreign investment.
When will the Government make public the contents of the negotiations to people and enterprises?
Viet Nam's approach in negotiations is "package approach"; therefore, it is not possible to cover the opening process of each area. Detailed explanation will overlook the whole picture. Viet Nam can open much in some areas as it has good competitive advantage.
However, after signing an agreement on finalizing talks with the US, all bilateral commitments will be made public to people and enterprises.
Related articles:
VN Government to Make People Aware of WTO Accession Pledges
Viet Nam Announces Results of WTO Talks with US
US Agrees to Deal for Viet Nam to Join WTO 
Agreement is Fair for Both Sides: WTO Talks Chief
US-Viet Nam Talks on WTO Entry Extend
Viet Nam, US To Enter New Round Of WTO Talks In May
VN Makes Significant Progress in WTO Talks with US
Viet Nam Finishes WTO Talks with Dominican Republic, Honduras
Viet Nam Concludes WTO Accession Talks with Canada