The European Commission's Directorate General for Health and Food Safety (DG-SANTE) has received the first electronic salinity certificate for a seafood consignment exported from Vietnam via its web-based system TRACES (Trade Control and Expert System).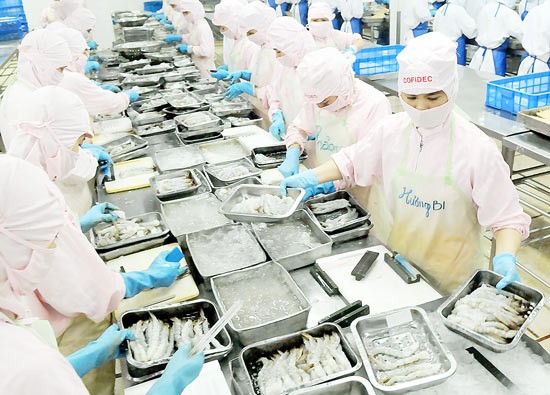 A shrimp processing plant (Photo: SGGP)
That was announced on Wednesday by the National Agro-Forestry-Fisheries Quality Assurance Department (Nafiqad) that has issued the e-certificate.
According to the department, the EC directorate has announced Vietnam's attention in Traces and proposed EU customs agencies to base on the e-certificate to do customs clearance procedures for seafood import from Vietnam.
Nafiqad has applied a pilot implementation of the e-certificate issue at its six agro-forestry-fisheries quality centers and 17 businesses nationwide.
The department will apply the system on large scale in future.