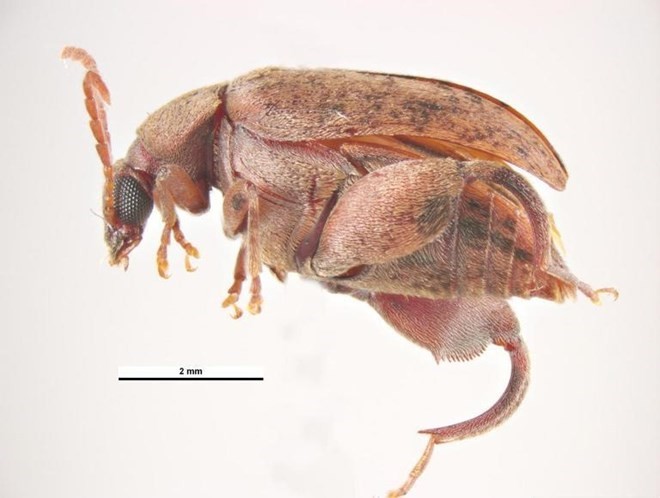 The pest insect Caryedon serratus Olivier
Deputy Minister of Agriculture and Rural Development Le Quoc Doanh yesterday issued a decree to stop imports of some Indonesian agricultural produces because they are contaminated with 'dangerous' insect pest.

After a recent shipment was found to contain Caryedon serratus Olivier, the insect pests attacking groundnut especially during storage, that authorities say can cause serious damage to local plants, some agricultural produces from Indonesia such as peanut, cacao seed and green bean.
In 2016, more than 5,000 tons of peanuts and tamarind fruit from Indonesia entered Vietnam through Cat Lai port in Ho Chi Minh City and Hai Phong in the northern province of Hai Phong were found to have alive insect pest Caryedon Serratus Olivier which will eat all agricultural produces in storage.