The Ministry of Agriculture and Rural Development yesterday made a decision to halt import of poultry and poultry products from two states of the US to prevent avian influenza H7N9 and H5N2 into Vietnam.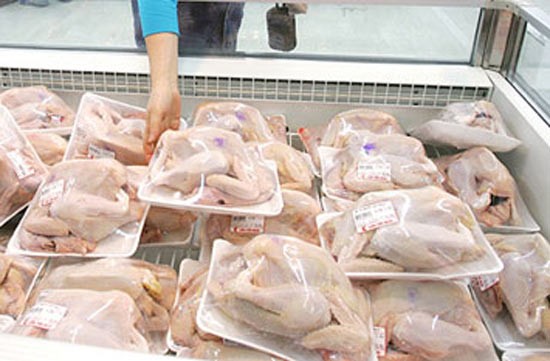 US poultry at a local supermarket
According to the decision, the temporary import halt of poultry and poultry products without heat treatment from  Wisconsin and Tennessee where the bird flu has outbreak.
 
The ministry assigned the Animal Health Department to tightly control consignments loaded aboard before the date have been on  the way to Vietnam and officially inform US authorized agencies of the halt to coordinate implementation with them.