Vietnam had four export markets with the export turnover exceeding US$10 billion each last year among over 200 countries and territories worldwide having bilateral trade relations, according to Vietnam Government portal.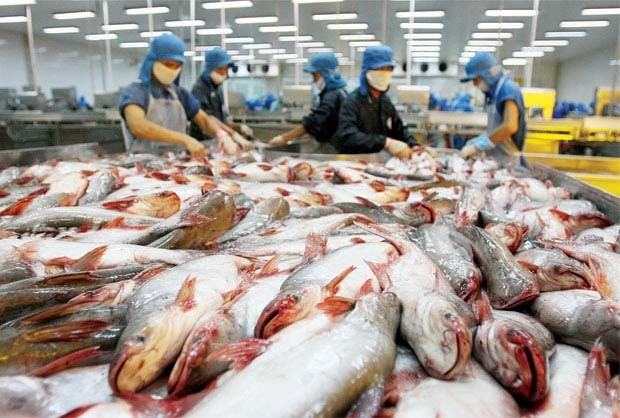 The U.S. has been one of the largest markets of Vietnam's catfish products (Photo: SGGP)
The latest statistics by the General Statistics Office of Vietnam show that the U.S. continued to be the largest importer of Vietnamese goods with the total value of $34.84 billion. At the next positions was China bringing $19.6 billion, Japan $13.3 billion and South Korea $10.41 billion.
With the total value of $78.13 billion, the four largest markets including three Asian nations contributed to nearly 49 percent of the country's export turnover last year.
South Korea posted the highest growth rate reaching 27.34 percent over 2015, China 26.68 percent and the U.S. 14.58 percent. Japan grew as low as 3.1 percent
By the end of November 2016, there were eight export items to the U.S. seeing the turnover of from $1 billion and higher. The country maintained to be the largest consumption market of Vietnamese garment and textile products with the turnover of $10.33 billion. Footwear brought $4 billion while phones and components yielded $3.95 billion.
To China, there were six groups of commodities having the export value of from $1 billion. The biggest group was phones and components hitting $3.41 billion.