Vietnam has allowed the import of French boneless beef from cattle less than 30 months old, provided that the product satisfies the country's quality requirements.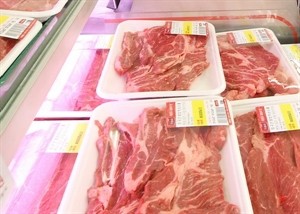 Illustrative image (Photo: Yonhap/VNA)
The Department of Animal Health under the Ministry of Agriculture and Rural Development sent a document announcing the decision to the Hanoi-based French Embassy recently, the department said.
The move is part of an agreement reached at the third annual high-level Vietnam-France economic dialogue in Hanoi on April 15. It is also part of wider efforts to remove trade barriers between the two countries.
At the dialogue, France also asked Vietnam to lift barriers blocking imports of French apples.