This year, rice exports from Vietnam are expected to take over 50-60 percent of market share in Hong Kong, replacing Thailand as the largest rice exporter in this market.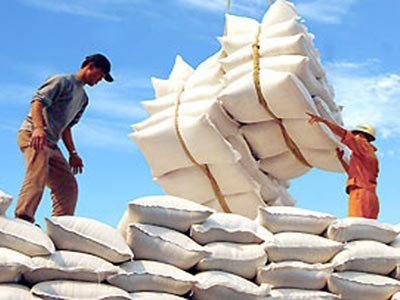 Loading rice for export in the Mekong Delta
To achieve this mark, Vietnam had to raise the quality of jasmine and high-quality rice so as to compare with similar rice varieties in Thailand and at a more competitive price.
For instance, Thailand sold jasmine rice at US$1,020-1,030 per ton, and 100 percent B-grade white rice at $595-605 per ton; while Vietnam sold jasmine rice at $615-625 per ton, and 5 percent broken rice at $400-410 per ton.
In the first five months of this year, fragrant rice and high-quality rice exported to Hong Kong reached $40.4 million, accounting for 35 percent of the total market share.
However, Vietnam Food Association has warned rice exporters not to mix 5 percent broken rice with fragrant rice despite importers' request, to protect Vietnam's rice standards in this market.