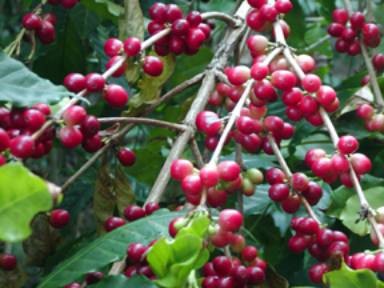 Coffee bean in Vietnam
Vietnam's coffee industry plans to invest about VND2.5 trillion (around US$147 million) in replacing aged coffee trees to improve production, according to the Vietnam Coffee Corporation, or Vinacafe.
Some coffee growing areas will be replaced with new trees immediately while others will be used for other crops for a while before new coffee trees are planted there, according to Vinacafe, the country's biggest coffee corporation.
Vietnam currently has more than 500,000 hectares of coffee plantations and harvests about 850,000 tons of the bean annually, according to industry statistics. About 17% of the acreage are growing coffee trees aged more than 20 years that need replacement.