The Ministry of Industry and Trade yesterday submitted its proposal of auction import quotas for 89,500 tons of sugar this year to the government.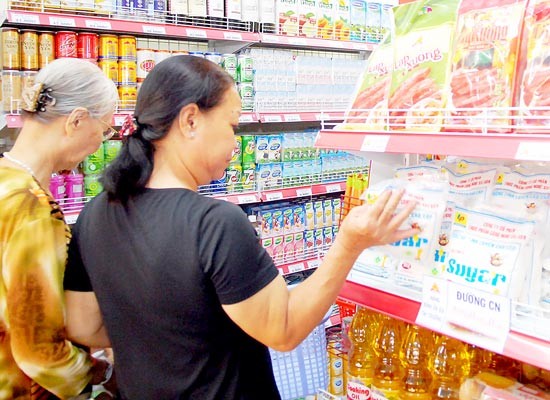 People buy sugar in a store (Photo: SGGP)
Under Vietnam's World Trade Organization Accession Agreement, the Southeast Asian nation must import 89,500 tons of sugar this year.
The Ministry of Agriculture and Rural Development gave the green light to the auction of sugar import quota while the Ministry of Finance proposed watching of WTO members' reactions on which the country will manage how to import sugar.

This year, Vietnam will continue import the same kind of sugar in the quota like last year in order to offer competition between entrepreneurs and push factories to improve sugar quality and reduce prices.

Furthermore, it is hoped to curb coordination between factories in raise sugar price.

Last year auction of import quota was held transparently accordingly it received public positive responses collecting more money for the state budget as well as creating healthy competition.

However, in addition to the amount of sugar in the quota, the ministries of Industry and Trade and Agriculture and Rural Development will allow businesses to import around 100,000 tons of sugar because there has been inadequate supply of sugar and speculation in local market.
Therefore, the ministries hoped imports of sugar will stabilize the market.