The Ministry of Finance has announced that it will check tax records and price quotations of essentials goods of 24 businesses and individual traders.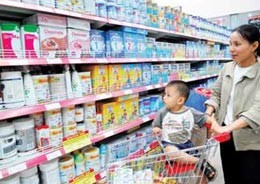 Price quotations of milk will be check this month.
The commodities reviewed include cement, steel and iron, liquefied petroleum gas, fertilizer, sugar, milk and animal feed. The ministry intends to make public their findings and persecute offenders.
The investigations will start from the middle of April until the beginning of May.
During the course of 2009-2010, inspection teams from the Ministry have conducted 50 inspections and checked 45 businesses trading in seven essential goods.
In 2010 alone, the inspection team has checked 32 businesses.