Vietnam Food Association (VFA) has just won a contract to supply 450,000 tons of rice to the National Food Authority (NFA) of the Philippines.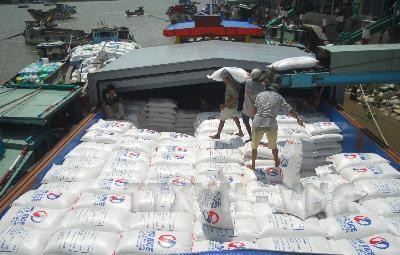 (Photo:SGGP)
The NFA of the Philippines wants to purchase 750.000 tons of 25 percent broken long-grain white rice for delivery duty unpaid at US$ 426, 6 per ton.
Accordingly, the bidding for the importation of 750,000 tons of rice would be from Viet Nam and Thailand. Vietnam will supply 450,000 tons, and Thailand will provide 300, 000 tons at the same prices.
The Philippines is one of the world's biggest rice importer with a total of 650,000 tons of rice under government-to-government contracts this year.
Earlier, Vietnam won a 300,000 ton supply contract with the NFA, and delivered 150,000 tons to the Philippines in July.