The export of fresh-cut Vietnamese flowers to China has doubled in the last month thanks to the coming Lunar New Year.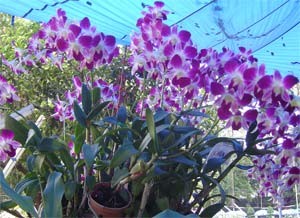 Vietnamese flowers are popular with China for the Lunar New Year (Photo: Y.Ch.)
Approximately 4 tons of fresh flowers are being exported daily to China through the Mong Cai border gate.
 
Roses, which are mainly grown in Da Lat, have proved to be the most popular amongst the Chinese people.
 
There has also been a marked increase in the export of Viet Nam's fruit and vegetables; in particular honey-oranges, green-skinned grapefruits, salad, cucumber and corn have all proven extremely popular.