Bac Giang and other northern provinces have so far sold 207,000 tones of lychees, including more than 1,000 tons shipped to over 30 countries and territories worldwide, consisting of EU, the US, Canada, China, Japan, South Korea, Singapore, Thailand and Australia and earning US$1.8 million, according to a report by the Ministry of Agriculture and Rural Development.

Bac Giang's specialty fruit are cultivated under GlobalGAP standards and eligible for export to demanding markets. Russian and EU market prefer Vietnamese lychee rather than the fruit from China and Thailand. The Vietnamese fruit is more delicious and sweeter.
The lychee season will end in the next 5-6 days. The lychee price has increased slightly between VND15,000 and VND35,000 per kilogram at home; and at VND220,000-VND240,000 per kilogram abroad.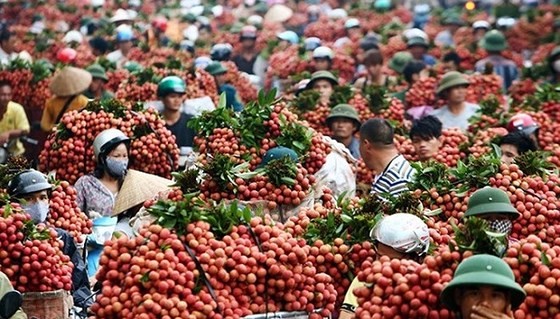 The lychee season will end in the next 5-6 days