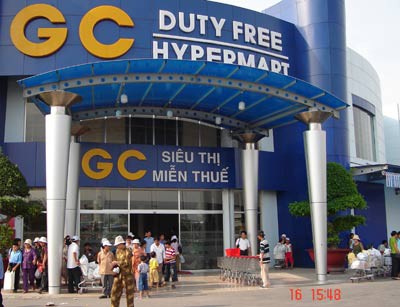 A duty-free shopping center at Moc Bai Border Checkpoint in Tay Ninh Province.
The Government has allowed duty-free shops along borders to sell goods tax-free to Vietnamese citizens until 2012.
Phan Minh Thanh, head of the Moc Bai Border Checkpoint along the Cambodian border in Tay Ninh Province, told SGGP that most duty-free shops are poorly patronized after the Government said Vietnamese shoppers would not enjoy tax waiver from July 1.
Several have even closed down, he said, adding they would now reopen once his office receives a formal dispatch from the Government.