Vietnam will officially join in ASEAN economic community on December 31, issued experts at a forum featuring Vietnam prepared for joining in ASEAN economic community on November 26.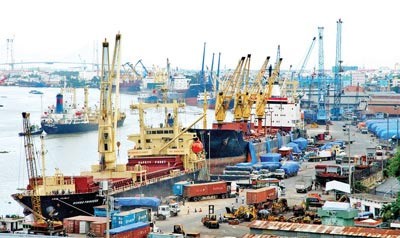 (Photo:SGGP)

Accordingly, ASEAN has become the third-largest labor force in the world and one of the world's fastest-growing markets with its 650 million people and total Gross domestic product (GDP) amounted to about US$ 3.000 billion. The economic growth rate of ASEAN is predicted to be the same as China.
 
Vietnam will join in ASEAN economic community which will also impact both positively and negatively to its product activities and consume of enterprises.
 
Representative of United Nations Industrial Development Organization Viet Nam Patrick Gilabert stressed: "Compared to ASEAN member countries, the economy of Vietnam is weak. Some leading agricultural products of Vietnam are rice, coffee, rubber, tea, cashew and others but concerning raw related exported products".
 
Besides, growth rate of GDP between countries in the region also has much impact to Vietnam as Vietnam joins in ASEAN economic community. Currently, GDP growth rate of Vietnam in average reaches seven percent. In order to improve Vietnam's economic growth rate, the country's enterprises need to change business thoughts and directions for approaching market. The country's Government needs to limit small business to focus business activities.