The country's leading brewery Saigon Beer, Alcohol and Beverage (Sabeco) April 15 announced it will build a Saigon-Ninh Thuan beer factory in south-central province of Ninh Thuan.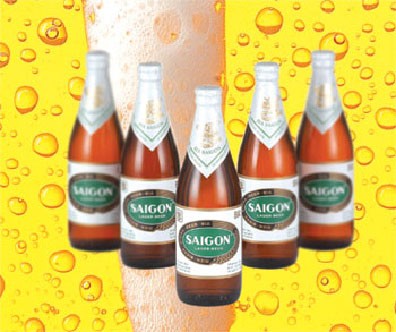 Saigon Beer is a product by Sabeco
The new facility will provide a total production output of 50 million liters of beer annually.
With total capital of VND680 billion (US$36 million), the plant is expected to meet distribution and consumption demand for Sabeco products in the south-central region, a company representative said.
Construction of the Saigon-Ninh Thuan factory is part of Sabeco's overarching development strategy and once complete, the factory will create jobs for many people in the province, the representative added.
Sabeco now sells more than 500 million liters of beer a year, mostly locally. It targets producing 700 million liters of beer on its own by 2010.
On the occasion, Sabeco also donated VND50 million ($2,600) for a provincial fund to help the poor.