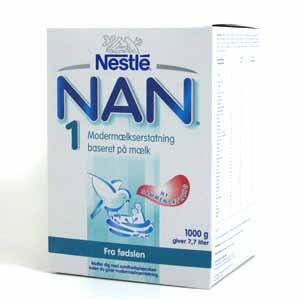 Swiss dairy company Nestle has been present in Vietnam for years
Despite impacts of the global economic crisis, Vietnam-Switzerland trade maintained a strong growth rate in 2009.
In the year, many Vietnamese businesses visited Switzerland to seek business partners in agricultural and aquatic product processing, handicraft, textile, engineering, fertilizer among other industries.
Meanwhile, more and more small and medium-sized Swiss enterprises expressed their hopes to find and work with Vietnamese partners to raise their competitive edge in Vietnam.
Last year, the bilateral trade turnover reached 2.47 billion USD in the first 10 months, up 494 percent year-on-year. Of the amount, Vietnam's exports earned 2.1 billion USD, up 612 percent. Switzerland's earnings from exports to Vietnam were also up 81 percent year-on-year, hitting 375 million USD.
According to trade experts, although Switzerland is not a big market, quality requirements for exports from foreign countries are high. Therefore, Vietnam's exportation of processed goods worth 531 million USD to the country in the period was a great effort.