The mobile network Viettel said it has been named one of the world's 100 biggest telecom brands by a brand valuation organization.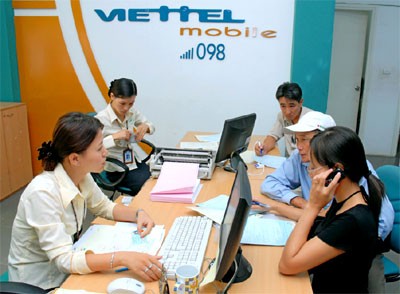 A business counter of Viettel
The World Cellular Information Service's Intangible Business and Informa Telecom and Media has placed it in 83rd place with a brand value of US$536 million and 94th in sales, it said.
It means Viettel has a higher ranking than some famous regional names like Singapore's starHub, Malaysia's DiGi, and Indosat, one of Indonesia's two biggest mobile networks.
Military-owned Viettel, launched in 1995, is one of three licensed Internet exchange points, physical infrastructure that allow different Internet service providers (ISPs) to exchange traffic between their networks, and recently also became an ISP.
Viettel has more than 12,000 base transceiver stations nationwide and can serve 50 million subscribers. It targets sales of VND32 trillion in 2009.