In a major landmark towards Viet Nam's integration, the United Nations has presented Bien Hoa Coffee Joint Stock Company (Vinacafe Bien Hoa), along with several other Vietnamese companies, with the World Intellectual Property Organization (WIPO) prize for outstanding achievements in applying the intellectual property system in production.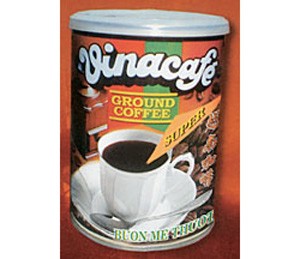 Photo: T.C.
Le Xuan Thao, Director of the Viet Nam Fund for Supporting Technological Creations (VIFOTEC), said it has been difficult for Vietnamese enterprises to meet the high requirements to win the WIPO prize. Vinacafe's award is thanks to its encouragement of creativity in production and business. From the very beginning, the company has formulated and executed a consistent strategy on intellectual property.
General Director of the company Bui Xuan Thoa said that intellectual property protection rights are important to both production and business.
Once company employees' inventions, initiatives and good trademarks are registered for protection, the company then can begin strong investments in production. These will then bring practical efficiency to the company and these intellectual properties will not be appropriated.
Until now, the company has registered its trademark in 150 countries over the world. Its products are exported to 20 countries including the US, Canada, Japan, Republic of Korea, China and Europe.
The WIPO prize is considered a "passport" for Vinacafe to enlarge its exports, especially as Viet Nam prepares for its entry into the World Trade Organization.
Reward standards:

The UN's WIPO in Switzerland determines criteria for the WIPO prize as follows:
• Number of initiatives, invention used in the business.
• Number of trade-marks, industrial design and brand.
• Use of intellectual property in production to increase development.
• Use of intellectual property in services.
• Methods to encourage initiatives.
• Other awards.