Vietnam Post and Telecommunications Corporation (VNPT) are of late taking steps to restructure and rearrange their operations by segregating VNPost from the main group.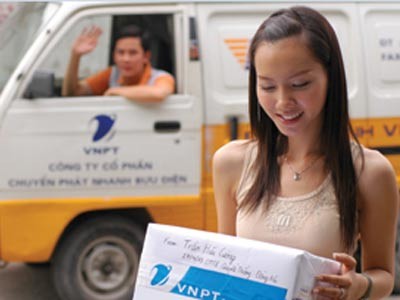 (Photo: VNPost) (For illustration only)
According to the plan, VNPost will operate independently of VNPT starting January 1, 2013 under the name Vietnam Post.
Vietnam Post will be organised as a single-member company with a chairman, a board of directors, no member council, and the Ministry of Information and Communications as its direct owner.
VNPost will manage 63 provincial and city post offices and seven subsidiaries, comprising of: five single-member companies whose chartered capital will be 100 per cent held by Vietnam Post, and two joint stock companies whose 50 per cent chartered capital will be held by Vietnam Post.
VNPost was established in June 2007 as a member of VNPT with a chartered capital of VND8.12 billion. Currently, VNPost has more than 42,000 employees in its entire network.