That the U.S. House of Representatives did not approve permanent normal trade relations (PNTR) with Viet Nam is disappointing, the top U.S. trade official said on Wednesday.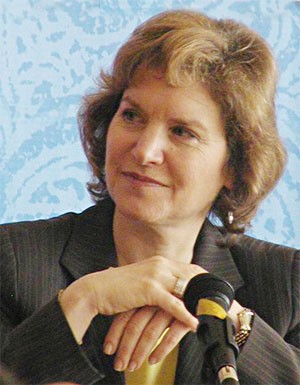 Mrs. Susan Schwab

"PNTR is just a matter of time and we're fully confident it will be enacted," U.S. Trade Representative Susan Schwab told reporters at a press conference in Hanoi.

On Monday, the trade bill failed to win enough votes in the U.S. House of Representatives on Monday.

She explained the House of Representatives vote on PNTR was under a special "suspension of the rules" for non-controversial legislation, so it required a two-thirds majority (290 of 435 representatives). However, 228 voted for, 161 against, so it failed.

Another vote will be likely to take place after U.S. legislators return in early December. "The current issue has to do with procedure and timing, not substance," she said.

However, Schwab believes that PNTR with Viet Nam will be voted on when Congress meets again in December.

She said the US delegation visiting Viet Nam this week for the APEC meeting would focus on trying to resuscitate the Doha trade talks while also directing their efforts on strengthening multilateral and bilateral ties in several other areas.

The US was looking forward to signing this week a bilateral agreement with Indonesia related to illegal logging and a bilateral accession agreement for Russia's future entry into the World Trade Organization.

"In the near term we are focused on the Doha round," said Schwab. Resuscitating the Doha round is clearly the top trade priority for all countries, WTO members, represented here at APEC.

However, Schwab said that a Doha breakthrough would not be achieved with artificial deadlines and high profile ministerial meetings.

"The only thing that will get the Doha round back on track is if all of the key players, developed and developing countries alike, are willing to stretch beyond where they were in July," said Schwab.