Ground will be broken for Viet Nam's largest petrochemical complex in Ba Ria-Vung Tau Province on September 25.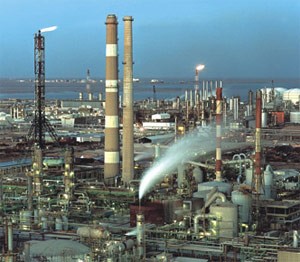 A petrochemical complex
The Southern Petrochemical Complex, belonging to the Vietnam National Chemical Corporation (Vinachem) and two subsidiaries of Thai Siam Cement Group (SCG) -- Vina SCG Chemicals Co Ltd and Thai Plastic and Chemicals Public Co Ltd -- is expected to cost US$4 billion and have a capacity of 3 million tons per year.
 
It will be built by the Viet Nam Oil and Gas Group (PVN) and Long Son Petrochemical Company in Long Son Petroleum Industrial Park.
The Thai partners will own a 71 percent stake in the venture and the Vietnamese firms the rest.
The 400-hectare complex will have four main plants. An international-scale facility each will produce 1.65 million tons of olefin and 1.45 million tons of polyolefin. Two others will process 280,000 tons of chlor-alkali and 330,000 tons of EDC and 400,000 tons of VCM for making polyvinyl chloride (PVC).
By 2017 the complex will supply 65 percent of the country's demand for polyetylen (PE) and Polypropylene (PP), giving a boost for other industries like auto and electronics.
SCG reportedly plans to install environment-friendly technologies in the complex.
Construction and operation of the complex will be divided into two phases, with the PVC-related plants likely to open in 2012 and the others in 2013.
 
When the complex begins full operation, it will employ around 10,000 workers.