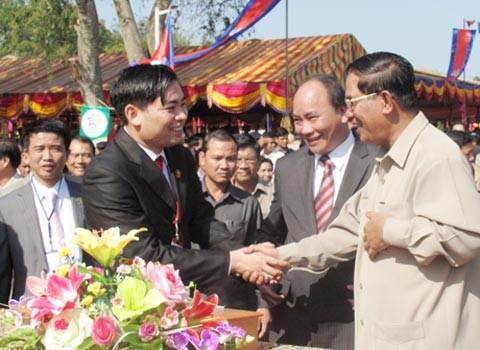 The fertilizer plant breaking ground ceremony on December 24 in Kandal Province, Cambodia. (Photo: Thanh Nien)
Construction of the first Vietnam-invested fertilizer plant in Cambodia began in Kandal Province December 24.
The US$65 million Cambodia Five Stars International Fertilizer will have a capacity of 500,000 tons a year.
It is a joint venture between the Vietnam Five Stars International Group and the Investment and Development Company of Cambodia, which is owned by the Bank for Investment and Development of Vietnam.
The plant will go on stream in 24 months' time.