As many as 100 excellent businesses in various fields nationwide were honored with a Young Startup Entrepreneur Award 2016 at a ceremony in Hanoi on June 4.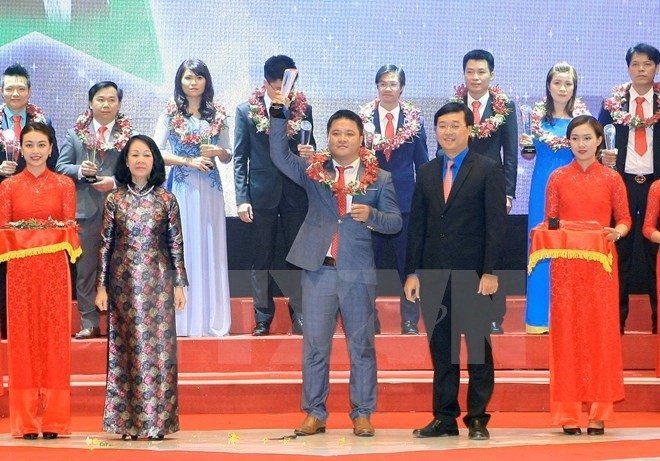 100 excellent businesses were honoured with a Young Startup Entrepreneur Award 2016 (Photo: VNA)
The businesses, chosen from hundreds of nominees across the country, were also recognised for their high-quality and environmentally friendly products as well as their contributions to social welfare activities and community development.
The ten most outstanding entrepreneurs were also announced at the ceremony.
According to Chairman of the Vietnam Young Entrepreneurs' Association Bui Van Quan, the young enterprises owned by the awarded entrepreneurs generated 4.55 trillion VND in revenue in 2015, a rise of 47.4 percent compared to 2014.
The firms are also employing about 10,000 labourers, he noted.
Meanwhile, National Assembly Vice Chairman Uong Chu Luu applauded the young businesses, saying that such an award not only honours the creativeness, skill and social responsibility of the entrepreneurs, but also encourages the youth across the nation to launch their own startups.
He said the awarded will continue to work for improved trademarking and competitiveness of Vietnamese businesses, while making further contributions to social work.