The 15th annual Hennessy concert series will return to Hanoi on April 22 with participants from many countries across the globe.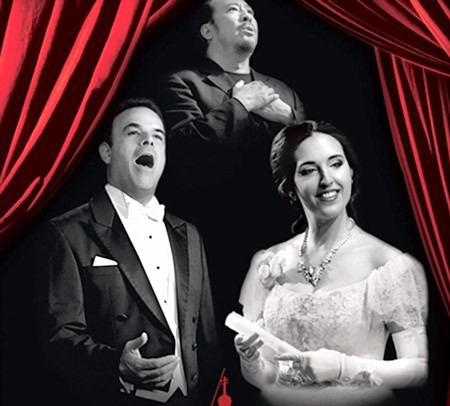 (L-R) Mora, Amsellem and Tian
Opera extracts of world-renowned composers such as "Nguoi tho cao thanh Seville" (The Barber of Seville) by Rossini, "Manon" by Jules Massenet, "Nhung ngu dan dao Ngoc" (The Pearl Fishers) by Georges Bizet and "Faust" by Charles Gounod will be presented to Vietnamese audience at the Hanoi Opera House.
The concert will honour the opera of Italy and France with performances from French soprano Noral Amsellen, Mexican tenor Fernado de la Mora, Chinese bass Hao Jiang Tian and pianist Katherine Chu.

The Performing Arts Agency of the Ministry of Culture, Sports and Tourism and Moet Hennessy jointly organizes the Hennessy Concert Series, debuted in 1996.

The annual Hennessy concert brings together international artists of classical music to Vietnam, offering the public a chance to enjoy classic works by talented composers from all over the world.