The Vietnamese Program of the Korean KBS WORLD Radio and the e-newspaper VnnMedia have jointly organized a contest to choose the 2006 Korean Pop stars and songs from now to December 22.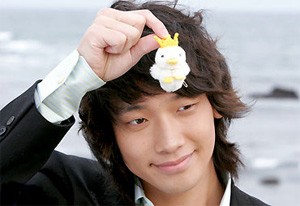 Bi/Rain
Questions for the selection contest are divided into two parts, in which the first part includes such questions as who the most favorite female singer is, who the most favorite male singer is, /band/ dancing troupe, etc.; second are questions for a poll on the predicted number-one song among the top tens of the most favorite songs .
Nominated singers are Bi/Rain, Kim Jong Kuk, Shin Seong Hun, Lee Seong Chul, Seven, Son Ho Young, MC Mong and bands including Buzz, MC The Max, Loveholic, Yoon Do Hyun, Girl Friends, Rumble Fish.
There will be two special prizes and 20 consolation prizes for the audience. The top ten songs will be presented on the KBS World Radio's Vietnamese channel on December 23.