The Goethe Institute Hanoi is hosting a German Film Festival at 56-58 Nguyen Thai Hoc Street from now until December 19.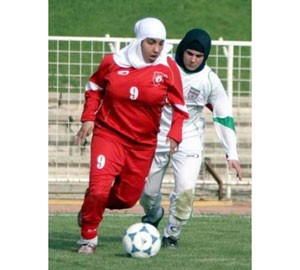 A scene in the film Football under cover
The event will present to Vietnamese audiences more than 10 films, including The Edge of Heaven, Cherry Blossoms - Hanami, Grave Decisions, Hounds, The Wave, Head-on, Football under Cover, The Lives of Others, Pool of Princesses, Yella and Full Metal Village.
All films will be shown in their original language, with English subtitles and Vietnamese translation through head-phones.
The films deal with love, death and guilt, as well as exploring the particular German sense of 'homeland' and confrontation with the other.
There will be a conversation with director David Assmann, who won the Audience Award at the Berlin International Film Festival 2008 for Football Under Cover, on December 17.
At film festivals in Berlin, in Cannes and even at the Oscars, German films are gaining attention and winning prizes.
A highlight of this festival is the work of Faith Akin, currently Germany's most successful director, who won at Berlinale with Gegen die Wand (Against the Wall) and whose Auf der anderen Seite (On the Other Side) was this year awarded Best Screenplay at the Cannes Film Festival.