Nomination round of the 20th Golden Apricot Blossom Awards officially kicked off today and the round will last from October 2 to November 30, announced Nguoi Lao Dong Newspaper.
The Golden Apricot Blossom Awards was held annually, aims to honour individuals and groups of artists who have made outstanding contributions in culture and art.
This year's awards will include 15 categories such as the best male and female pop singers, favourite movie actor and actress, best male and female stage artists, favourite master of ceremonies, favourite TV actor and actress, favourite country singer, favourite band and favourite song in the music group, best comedian, favourite TV film, and favourite TV program.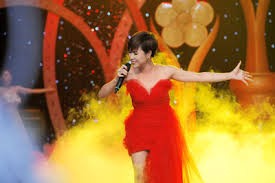 The 2013 Golden Apricot Blossom Awards (Photo:SGGP)