The 2015 Ha Long Carnival under theme "Converging quintessence-Spreading smiles" was organized at Hoang Quoc Viet Street in Quang Ninh province's Ha Long city in the evening yesterday.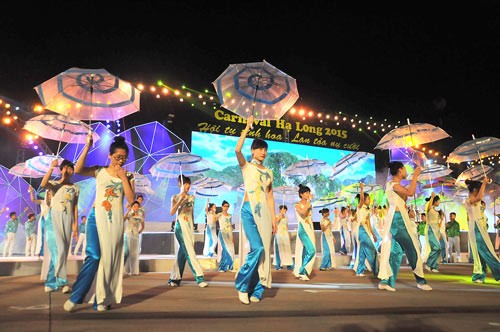 2015 Ha Long Carnival.
The festival is open with four main parts, including an opening ceremony, art performances on stage, street Carnival parade and fireworks program.
Many singers and 2, 700 famous and armature artists of Quang Ninh Province and neighboring countries, who are representatives of departments, locals and Vietnamese ethnic groups of people the country and international artist delegates, participated in the festival.
The 2015 Ha Long Carnival is part of activities, aiming to promote the province's tourism development.