The official press conference announcing details of Miss Grand International 2017 was held in Hanoi on April 17.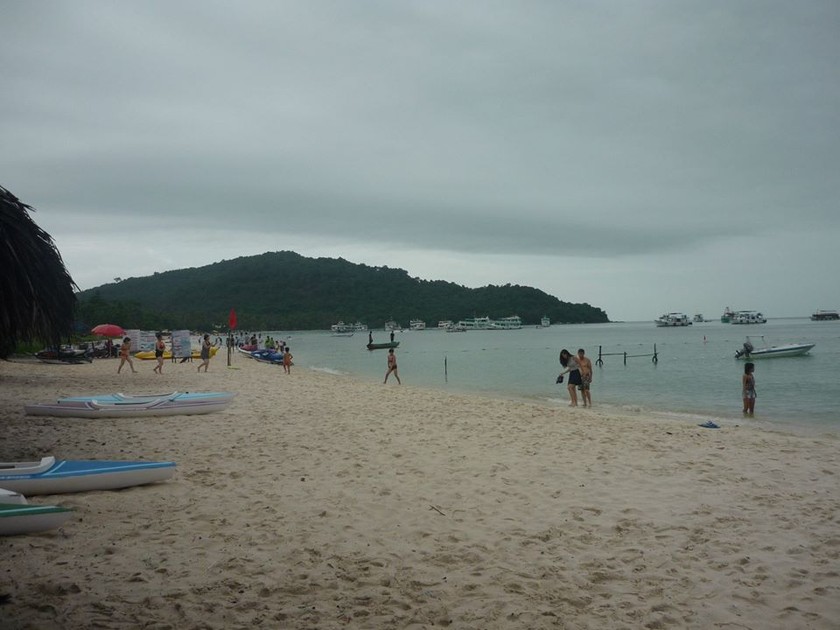 Bai Sao, one of the most beautiful beaches in Phu Quoc (Photo: KK)
Accordingly, the pageant is slated to be held in Quang Binh and Kien Giang provinces from October 5-26. 
The contestants will take part in the swimsuit and preliminary competitions, and the final gala in the resort island of Phu Quoc in the Mekong Delta province of Kien Giang.
The national costume contest was previously planned to be organized at Thien Duong (Paradise) Cave in Quang Binh Province. However, the provincial authorities did not allow organizing the competition at Thien Duong (Paradise) Cave because of ensuring safety.  Duration of the contest will fall in  the rainy season and it is expected that rainfall will cause severe flooding in Phong Nha-Ke Bang National Park. The long distance of 70km from Dong Hoi City to Thien Duong (Paradise) Cave is also one of the obstacles. The decision aims to ensure safety for visitors, participants and contestants of the pageant
 
The organization board will choose another location in Quang Binh Province for the national costume contest

Launched in 2013 in Thailand, Miss Grand International is among the five largest beauty contests in the world, attracting participants from around 80 countries and territories worldwide. It is a member of the "Grand Slam of Beauty Pageants" which gathers the planet's finest beauty events.

Organizers hope that the realization of the event will contribute to promote a positive image of Vietnam to the world, as well as presenting the country as a top-notch tourism destination.  Winners of the pageant are expected to call for people let's unite against war and violence.
 
Thien Duong (Paradise) Cave in Phong Nha-Ke Bang National Park, 70 km northwest of Dong Hoi City, was discovered and named by scientists of the British Cave Research Association in 2005. The cave has the length of 31km with width from 30-150m and the height of around 60m. It is considered the longest dry cave in Asia.