The 30th international music festival will be held at the French Center of Cultural Exchange (IDECAF) in Ho Chi Minh City on June 17.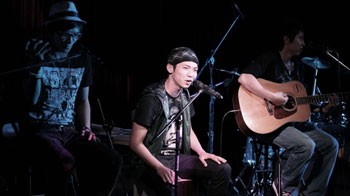 Singer Mai Quoc Viet (C) and the "It's time" band. (Photo: Tuoitre)
Singers include Leu Phuong Anh, Tran Lan Nha, Mai Quoc Viet, It's time, Big Shout hip hop band, Dreamers roc bans and groups from Thai Lan, Omega and Scooter.
Students of the Lycee Francais International will also take part in the event.
The first Music Festival was launched in 1982 at the initiative of the French Ministry of Culture and Communication. The event was open to all amateur musicians and became a great musical event in France.
The festival has since spread in countries over five continents.