A cultural exchange program named 'Meeting Vietnam' for foreign oversea students and Vietnamese students, which was held in Hanoi on January 15.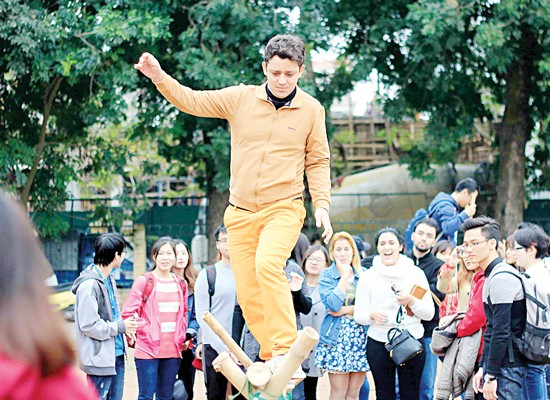 (Photo:SGGP)
The program attracts 340 foreign students studying in Vietnam, Vietnamese students from big universities in Hanoi, and 21 Vietnamese overseas students studying in the United Kingdom, France, Germany, Hungary, South Korea, China etc etc… who return the fatherland to enjoy Lunar New Year.
At the event, the students jointly participated in cultural activities to welcome the Lunar New Year such as decorating a "Mam Ngu Qua" (five-fruit tray), wrapping 'Banh chung' (Vietnamese Rice Cakes for the Lunar New Year), making greeting card for Tet under message ' I love Vietnam', folk games, music gala event.
The year is the first time that the program was launched to connect and further friendship ties between Vietnamese students and foreign overseas students in Vietnam and advertise image, country and people of Vietnam to international friends.