The 3rd International Documentary Film Festival will take place in Hanoi and Ho Chi Minh City on June 8-14.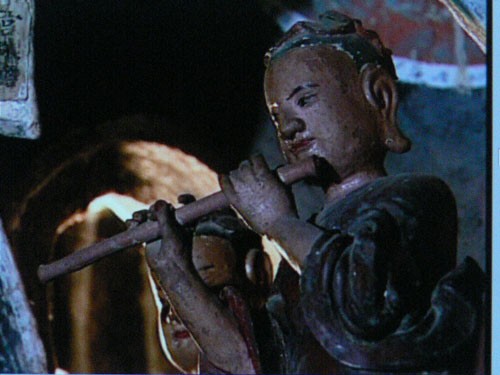 A still in documentary film "Dieu mua co" (Ancient dance) by director Nguyen Van Huong.
The event will introduce documentaries from Belgium, Germany, France, Switzerland, Poland, Denmark and Italy.
The host country will present films including Dieu mua co (Ancient dance) and Ken dong (Bronze trumpet) by director Nguyen Van Huong, Loi ru thi buon (Blue lullaby) by Mac Van Chung, Khoang cach (Distance) by Tran Phi and Di de thay (Go to see) by Dao Thanh Tung. Also screened will be  Phan Huyen Thu, Chuyen cua moi nha (Affairs of every household) and Dat lanh (Freezing land) by Nguyen Thuoc.
The films focus on various fields including art (painting, dance and music), urbanization, immigration, women's life and the gap between the rich and the poor.
The movies will be screened at the Institute of Cultural Exchange with France (Idecaf) at 31 Thai Van Lung in District 1, Ho Chi Minh City on June 8-14; and at the Central Documentary and Science Film Studio, 465 Hoang Hoa Tham in Hanoi.