The 4th Hanoi International Film Festival (HANIFF).that will be scheduled on November 1-5 will again have competition sections for around 147 international features and shorts from 43 countries and territories.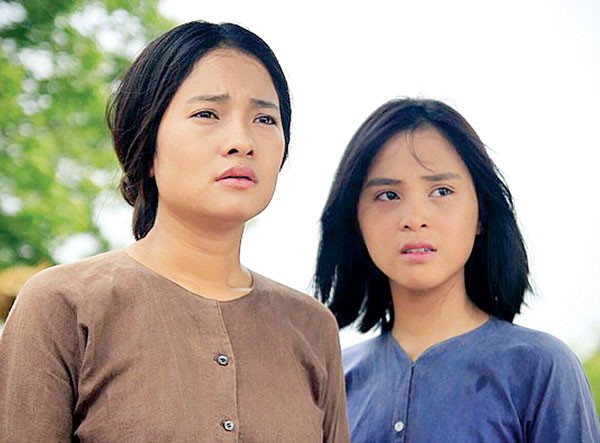 A scene in the film Cuoc doi cua Yen (Yen's life) directed by Dinh Tuan Vu
There are 12 movies that will compete in the category of "Feature Length Film", including Vietnamese submissions, Toi thay hoa vang tren co xanh" (I see yellow flowers on the green grass) directed by Vietnamese American Victor Vu and the comedy movie Trung so (Jackpot) directed by Vietnamese-American Dustin Nguyen.

A series of activities will be held during the event, such as the sections Competitions; Panorama: Presenting Renowned Films of the World; Country in Focus: Indian Cinema; Selection of ASEAN Films; Selection of Italian Films; Selection of Films From Member Countries of TPP (Trans Pacific Partnership); Selection of Contemporary Vietnamese Films; Film Market; HANIFF Campus and Film Project Market; Exhibition; and Seminars on cooperation of production of films.

This year's event themed "Cinema - Integration and Sustainable Development," the 4th HANIFF is a venue for the celebration and betterment of both Vietnamese and international cinema as well as giving a chance for local and foreign film makers to meet, exchange experiences and thoughts with each other.

Reputed international jury members are South Korean film director Jo Sung-Hee who directed the box office hit A Werewolf Boy (2012); Maike Mia Höhne, curator of the Berlinale Shorts section at Berlin International Film Festival, Japanese-American  film and television director Michael Toshiyuki Uno.

They will judge and award prizes in categories, including The Best Short Film, The Best Director, The Best Actor, The Best Actress, The Best Director for Short Film, The Netpac Prize, The Special Jury Award For Feature Length Film And The Special Jury Award For Short Film.
The film fest will open at the National Cinema Center on November 1 and close at the Friendship Cultural Palace on November 5. The ceremonies will be broadcast live on VTV1 and VTV2 channels.