The event attracted the participant of 115 countries and territories all over the world, aiming to set its target for a sustainable future.
Vietnam Exhibition House covers an area of 403 s.q meters and is designed in accordance with the event's topic of connecting tradition & modern.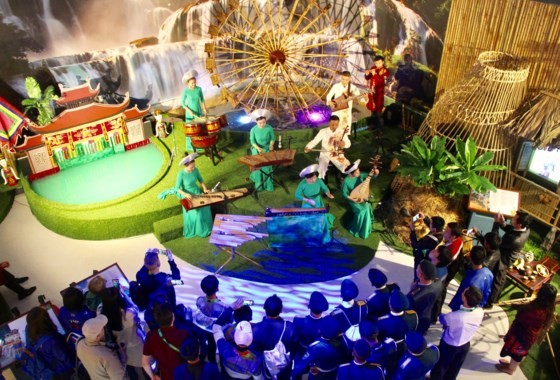 Many Vietnamese traditional art programs will be introduced during 3 month event
The 2017 EXPO runs till September with many other activities on the sidelines including cultural exchange, art performances; conferences…
Visitors would also have chance to enjoy Vietnam's landscapes; traditional tourism products, Vietnamese craft villages and Vietnamese handmade products.
On the opening day, around 900 international visitors and Kazakh people visited Vietnam Exhibition House.